Over the years I have regularly used a number of parking services at both Heathrow and Gatwick airports, all in different guises through various companies. They have all been parking services whereby you drive to a car park a couple miles away from the airport terminal, choose a space in a mass array of many others and then hop on a bus afterwards to be taken to the airport.
When I travelled to Greece in September I was lucky enough to have the opportunity to try out the valet parking service via Purple Parking. A service which sounded the height of luxury to me. I wasn't far wrong either!
Getting a quote for your parking couldn't be easier. Just hope over to their website, enter the dates and times you are looking for together with your chosen airport and they will provide you with a price. You can also be safe in the knowledge that Purple Parking cannot only save you up to 60% but they also offer a price promise which means if you find the same car park with the same service for less within 7 days of booking they will refund the difference.
Purple Parking have parked over 7.5 million cars and, unsurprisingly with those statistics, are the UK's largest provider of airport parking with other extras thrown in including car hire and hotels.
Upon booking my reservation at Heathrow I was sent an email with instructions on how I could access the car park and arrive at the meet and greet collection point. I was a little concerned at I was flying out from Terminal 2 and back in to Terminal 5 – but I needn't have been.
The instructions were concise and easy to follow and I arrived at the parking bays in good time. The bays were large allowing easy manoeuvrability of any luggage needed in order to get it out of the car. I was greeted promptly by David, the Handover Captain, with a 'Good Morning Miss Welton'. I was asked if I would like a trolley which I was pleasantly surprised with but politely declined.
There were a couple of issues with the central locking on our car which I informed David of, and he wrote it down on their collection ticket. Once all my luggage was removed, I locked the car and handed the keys over to David. He gave me a ticket that I would need on my return, assuring me that they would monitor my return flight and, that was it, I was in the lift down to Departures leaving my car with Purple Parking.
Returning to Terminal 5, I was with Rebecca from Mum of 3 Boys who was also making use of the Meet and Greet service. The only slight criticism I would have here – and this is not Purple Parking's fault – is the lack of signage informing us of where the lift was in order to get us to the level we needed to retrieve our vehicles. Rebecca and I were joined in this by another family who were also returning to the meet and greet area and experiencing the same issue in getting to their car.
Once we found it and we were out of the lift though, our Handover Captain was right there with our documents, keys and provision of an exit ticket to the car park.
My car was in one of the large bays ready and waiting for me to drive home and, when you have just got off of a delayed flight and waited ages for your luggage, that is all you really want to do. Go home.
I have to say that I highly recommend the Meet and Greet service from Purple Parking. It makes life easy and really does enhance the holiday experience.
For a full list of airports where Purple Parking offer the Meet and Greet Service,          take a look here.
Disclosure: I was given this Purple Parking service after completing some work for them last year. I was under no obligation to write this review but I wanted to share the great service with my readers.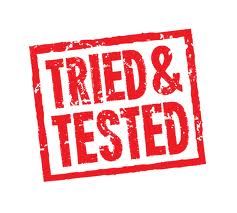 Copyright secured by Digiprove © 2014 Victoria Welton