The very first time I ever travelled on a plane was to Tenerife in the Canary Islands. I was 14 years old (dare I say 29 years ago!). We went there as a family, 7 children and my mum and dad. All credit to my parents for daring to even take us on a flight, let alone abroad!
The plane ride was exciting and, ever since then, I have always felt that the whole travel thing is part of the holiday adventure. I can remember that it was February when we arrived in Playa De Las Americas and I couldn't believe how another country could feel so hot at that time of the year! We were staying in a large hotel right next to the beach. It all felt so tropical to me as the furthest I had been abroad before then was a day trip to Calais. The area, at that point, was up and coming with lots of property and bars being built. I can remember visiting a water park as well as spending lots of time in the swimming pool.
I was really shocked to have found a few photos I took all those years ago. You know the ones? The tiny little square ones that you used to get back after sending them off to be developed. Thank goodness for scanners – which means I can share them on this post!
Fast forward to 8 years later in 1993 and I was in my early twenties. I returned to Playa De Las Americas but boy how things had changed! We visited a medieval banquet and there were bars aplenty along the front all vying for your business. I returned to the same water park but, as I always do when I visit anywhere, I go out of my way to see the culture of the country so this time around I can remember visiting a banana plantation – and sampling some banana liqueur – as well as taking a trip to Mount Teide, the volcano on the island. I did lots of dancing, sampled the stereotypical english breakfast abroad as well as eating some of the local cuisine.
Moving forward again to November 2004 and this time I visited Lanzarote. I can remember at the time trying to decide between Fuerteventura and Lanzarote but the latter had the best deal at the time so that is what was settled on. We stayed at the Los Jameos Playa hotel in Puerto Del Carmen, one the of main areas on the island and not too far from the airport or Arrecife, the island's capital.
Puerto Del Carmen had just the right mix of nightlife and I didn't find it overcrowded or rowdy at all (I can't speak for the present day of course!). We hired a jeep and managed to drive round the whole island during the course of the stay.
I have a number of great memories from Lanzarote including visiting the volcanos up close and seeing a geezer for the first time in Timanfaya National Park, taking a submarine trip in Puerto Calero, taking in the stunning views at Mirador Del Rio and visiting the beautiful harbour at Playa Blanca, sitting out eating lunch on the quayside.
My favourite memories of Lanzarote was visiting the many underground caves and caverns This included the Cueva de los Verdes, which means Green Caves – named after a family rather than a colour. If you ever get to Lanzarote then you must go and find out it's secret (which, on the tour, I was lucky enough to be chosen to reveal). There is also Jameos Del Agua. This area is part of the Atlantida volcanic cave system that was formed by the eruptions of the Corona volcano around three to four thousand years ago. It holds a stunning lagoon full of tiny white crabs which are unique to Lanzarote. There was a beautiful bar next to the Lagoon and I can imagine that it was a wonderful place to hold a function.There is also a natural concert hall with wonderful acoustics.
There are 7 islands which make up the Canaries. These include Tenerife, Gran Canaria, Fuerteventura, Lanzarote, La Palma, La Gomera and El Hierro.
At the moment kyero.com are offering the chance to win a weeks holiday to Fuerteventura and, one of the ways to enter is to write a blog post about Spain and the Canaries. This is my entry and, if we were lucky enough to win it would mean that I would be able to return to the Canaries taking Ross and Grace who have never been to any of them! I feel certain that they would find the area as interesting and beautiful as I do. Plus, with me never having been to Fuerteventura, it would mean that Ross, Grace and I would get to explore somewhere new together.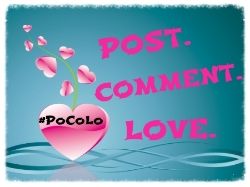 Copyright secured by Digiprove © 2014 Victoria Welton