Back in August, during the summer holidays, me and my family stumbled upon the rather glorious pub, the Orange Tree in Richmond. With our tummies rumbling, we were trying to find somewhere to eat and the wonderful staff gave us a table in their rather empty restaurant.
Roll on two months. Ross and I were invited back to Fentons – aptly named after 'that' dog filmed chasing deer in Richmond Park. We were asked not only to sample the restaurant once again, but to stay in one of their gorgeous boutique rooms. (I will be reviewing the hotel on a separate post).
With a reservation for two booked at 8.30pm, we made our way down to dinner in a timely fashion. The restaurant was a far cry from our experience in August. A very busy, lovely atmosphere was emanating from the space as people were enjoying their food.
Ross and I were shown to our table by our waitress, Charlotte. Presented with the menus and a wine list, we were left to make our choices.
Ross and I opted for a reasonably priced bottle of Sauvignon Blanc to accompany our meal and we were brought a bottle of water as standard.
For our starters, Ross chose the goat's cheese and thyme mousse, pickled autumn beetroots with a pesto dressing. I decided upon roasted queenie scallops in their shell, smoked bacon crumb with garlic and parsley butter.
I had a taste of the goats cheese mousse and it was gorgeously creamy and complimented the pickled beetroot really well. My scallops were cooked perfectly and were full of flavour.
For our main course, I chose the roast corn fed chicken, root vegetable dauphinoise, wild mushroom and spinach and a chestnut cream sauce.
Ross went for the Orange Tree meat mixed grill which included pork rib-eye steak, fillet steak brochette, Dorset lamb loin chop and wild boar sausages together with chips cooked in beef dripping.
The root vegetable dauphinoise was such an innovative dish, I had to ask what was in it. The vegetables included were swede, celeriac, sweet potato and parsnip.
Ross and I had little room left for pudding so we decided to share Tastes of the Orange Tree, all things orange. This consisted of an orange sorbet, two mini orange shortbreads, orange bread and butter pudding which came with egg custard, an orange panna cotta and a chocolate orange mousse. All of it was divine.
So, what was it really like? Here are my thoughts.
The Service.
Wonderfully efficient and friendly, without being overbearing, Charlotte was a great waitress and we made sure to leave a tip for her the next morning. The food was served in a timely fashion and nothing was too much trouble.
The Food.
This has to have been one of the best restaurant meals I have ever had. When we visited previously we had a pleasant meal but this one surpassed that. By looking at the other diner's plates and observing how they were treated, I could see that this was not a 'one-off' put on for us, it was definitely a sign that this is now the norm for them.
The Price.
Main courses start from £10.50, there is a varied breakfast and lunch menu and they also offer a pre-theatre menu from 5pm – 7.30pm with three courses for a very reasonable £14.95.
The Atmosphere
Lovely. The general feel of the restaurant was relaxed and friendly. There were no airs and graces despite the quality of the menu. I absolutely loved the decoration. I had been told that the restaurant was supposed to resemble a potting shed. With it's flower pot lampshades and beautiful decoration I would say that they had achieved this perfectly.
Any Room for Improvement?
I have to be completely honest here. I couldn't see anything that needed improving. The only slight criticism that Ross had was that his main course was a little dry – as in it could have done with a sauce. The bar, whilst it was very busy, was not close enough to spoil the ambience of the restaurant. The benefit of this was, that if you wanted to carry on socialising after your food, it was really easy to do so.
Final Thoughts?
We would go back…again and again and again!
You can find The Orange Tree Pub on their website, on Twitter and on Facebook.
Disclosure: Ross and I were provided with a three course meal and bottle of wine in return for this review, however, all words, images and opinions belong to Victoria Visits and have not been influenced in any way.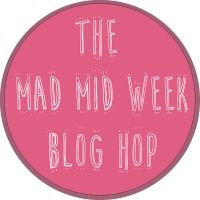 Copyright secured by Digiprove © 2014 Victoria Welton